Posted by Sally Reeve (Flint Beach Ohana)
Lopez Island
Jan 30, 2023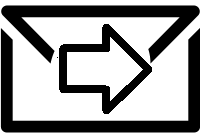 Resource Management Plan signed for San Juan Islands National Monument
Jan 30, 2023
BLM signed the Record of Decision (ROD) for the Resource Management Plan for the San Juan Islands National Monument on January 26, 2023.
https://www.federalregister.gov/public-inspection/2023-01971/record-of-decision-approved-resource-management-plan-for-the-san-juan-islands-national-monument-wa
The Monument Advisory Committee Meeting (MAC) is scheduled for February 2, 2023 9am. This zoom meeting is open to the public. It is expected that BLM will present information about the RMP at that time. Join ZoomGov Meeting
https://blm.zoomgov.com/j/1600070259?pwd=Lyt3aGxpaHBITmF5NGNmT0x6RTlZdz09,Meeting
ID: 160 007 0259,Passcode: 123753,One tap mobile
+16692545252,,1600070259#,,,,*123753# US (San Jose)
According to the BLM release:
The approved RMP prohibits dispersed camping and removed small BLM administered rocks from inclusion in a recreation management area. Access to these rocks will be limited to authorized educational, spiritual, or scientific purposes. The approved RMP also includes clarified language related to the proposed RMP's
prohibition of recreational target shooting to ensure that lawful hunting practices will continue to be allowed on these public lands.
(In reference to the link below: This says online version is available, but it has not gone live yet, maybe when Federal Register publishes the ROD on Jan. 31st)
From BLM release:
The ROD/approved RMP is available online at
https://go.usa.gov/xucJE.
Printed copies of the ROD/approved RMP are available for public inspection at the
following locations:
 BLM Lopez Island Office, 37 Washburn Place, Lopez Island, WA 98261;
 BLM Spokane District Office, 1103 North Fancher Road, Spokane Valley, WA
99212;
 BLM Oregon/Washington State Office, 1220 SW 3rd Avenue, Portland, OR
97204.
Printed copies can be provided upon request by contacting Kurt Pindel (see FOR
FURTHER INFORMATION CONTACT below).
This document is scheduled to be published in the
Federal Register on 01/31/2023 and available online at
federalregister.gov/d/2023-01971, and on govinfo.gov
A copy of the Protest Resolution Report is available at:
https://www.blm.gov/programs/planning-and-nepa/public-participation/protestresolution-reports.
FOR FURTHER INFORMATION CONTACT: Kurt Pindel, Spokane District
Manager, telephone (208) 769-5040; address BLM Spokane Office, 1103 North Fancher
Road, Spokane Valley, WA 99212; email
kpindel@blm.gov
. Individuals in the United
States who are deaf, deafblind, hard of hearing, or have a speech disability may dial 711
(TTY, TDD, or TeleBraille) to access telecommunications relay services for contacting
Mr. Pindel. Individuals outside the United States should use the relay services offered
within their country to make international calls to the point-of-contact in the United
States.
SUPPLEMENTARY INFORMATION: The SJINM RMP provides long-term
management for approximately 1,000 acres of BLM-administered public lands. The
approved RMP describes the goals, objectives, and management actions for the objects of
historic and scientific interest identified in Presidential Proclamation 8947, which
designated the area as a National Monument in 2013.