Posted by Lopez Center for Community and the Arts
Lopez Island
Jan 27, 2023
360.468.2203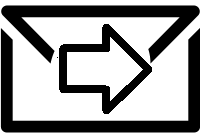 Lopez Community Center Association
Jan 27, 2023
Lopez Center for Community and the Arts is seeking one new board member who will be an effective participant in supporting the mission of the Center. We have a wonderful group of dedicated people serving on the Board and staff! Board members serve 3-year terms, meet monthly and are expected to volunteer at Center events and special projects. Time commitments are 5-10 hrs. each month.
Characteristics of strong board members include:
- Making decisions that are in the best interest of the organization
- Continuous learning bolstered by ongoing education and exposure to issues that affect the Center's operations
- Fulfill obligations as a steward of the Center's assets, reputation, financial and human resources
- Looking ahead to help the Center plan for the future
If you'd like to be considered as a candidate at the Annual Meeting in March please contact us by February 20th and provide a short bio
office@lopezcenter.org
.
Karen Hattman
Nominating Committee Chair