Posted by Jennifer Buckallew (Blue Heron Bistro)
Lopez Island
Jan 10, 2023
360.375.3794
801.859.6400 (cell)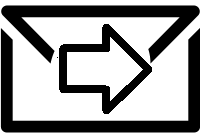 Come one, come all to an evening of wine and fusion culinary experience
Jan 10, 2023
The Blue Heron Bistro is hosting its first-ever evening of wine pairing and food in collaboration with Blossom Grocery and Elliot Bay Distributing Wednesday, February 8th at 6:00 PM. Tickets are $75 per person with limited availability.
Come one, come all. +21.
Bottles of wine will be available for purchase at the end of the event.
Email
Jen@blueheronbistrolopez.com
or call Jen at the Bistro 360-375-3794 to purchase your ticket and reserve your spot at the table.