Posted by Daniel Alexander
Lopez Island
Jun 24, 2022
564.202.5502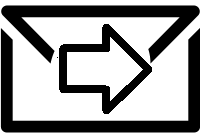 Want to borrow musical equipment for family visit
Jun 24, 2022
I have my kids coming. My son plays guitar (well) and I play bass (meh…). I'd like to borrow an electric guitar of good quality and amp plus a mic and amp for a little karaoke night during their visit. Extended family is coming too. Ideally, I'd return them after they leave.

I'm open to purchasing too but it would have to be the right price. I'm open to a small rental fee too.

Dates: July 8-16

Thanks for considering!