Posted by Rob Lyon
Lopez Island
Jun 3, 2022
360.468.3250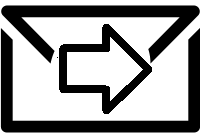 Portable Tiny Home or Camping Toilet, Great Condition, Used Twice: $250
Jun 3, 2022
This is an earlier model of the "river toilet" made in Idaho. They are still in production and go for about $485 new. This was has been used on only two river trips and is in very good condition.

Can also be used with a 5G bucket for extended river trips.
Description

The Blurb:

The toilet system is a dual bucket design, with a recognizable outer shell, and a leak-proof, inner tank.

The outer shell is 19" x 19", which is both comfortable and sturdy. The inner tank uses a custom made O-Ring and has a pressure relief system, and is both RV and SCAT machine compatible. Comes with hose coupler and hose clean-out system.

• Dual bucket design, leak-proof inner tank
• RV and Scat machine approved
• Rated for 60 uses. Weighs: 25 lbs!
• Now find the perfect location to admire the view!